Google, Indianised
Monday, January 21, 2008
Sari collection from Satya Paul. Sari that features a browser and note the address bar as kinar (border).
Tata Nano
Thursday, January 10, 2008
Tata kept the promise and today launched the much hyped and criticized car,
Tata Nano.
(
Launch video
) The car is available from Rs. 1 Lakh ($2600 approx.) onwards.
Tata Group chairman Ratan Tata on Thursday unveiled the Tata Nano at the 9
th
Auto Expo in New Delhi. Ratan Tata, while unveiling the nano, said: "The car will meet all current safety norms and all emission criteria. The pollution it will cause will be lower than 2-wheelers."
Let's see how the world reacts over!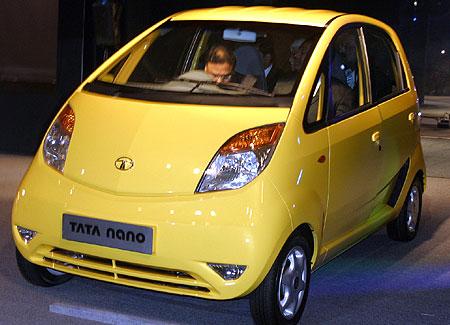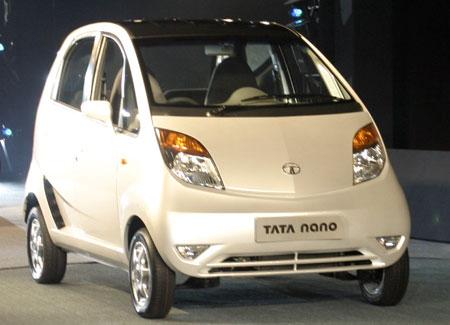 Taare Zameer Par
Monday, January 07, 2008

First time in my life I saw men crying in cinema hall
, keeping all the shame aside! I was one of them.
Thanks Aamir and Amol Gupte to bring us such a fantastic thought-provoking film to us. It was a enlighten experience to all of us.
Taare zameen par
has shown a different angle to all fathers and to-be fathers towards fatherhood.
Ishaan (Darsheel) is very much successful to connect to audience, a fantastic act by Darsheel. He made us all to ride a rollercoaster of emotions with him.
Technically a superb film with no over-sized beautiful animations and camera angles. A well written and executed script, perfect casting, melodious songs, music that can pour out your emotions. Also first time I saw pack audience giving standing ovation to a film and waiting and praising till the very end of the credits scrolls.
"A must watchful for every person of every age. "
Labels: Aamir Khan, Darsheel Safri, Movie review
Jab we met
Friday, January 04, 2008
Jab we met is the finest movie bollywood produced this year. This is a normal boy-meets-girl story but Imtiaz Ali put it on new highs and made a film which tastes different, very fresh, like a refreshing cup of morning Tea. Imtiaz written a tight script, leaving no room for errors, shot very beautifully as well.
But film truly belongs to it's lead actors Shaheed and Karina, career-high performances for both. Specially Karina with raising bar of her acting skills she delivered a superb performance, I will be surprised if she not awarded this year. You can't simply ignore the bubly chatter-box Geet, she lighten-up the screen with fantastic delivery of well-written dialogs. In second-half she makes you feel the emotions Geet facing, actually... The scene where she realizes 'how stupid she was n because of that she is facing all troubles' is rendered marvelously. I appreciate Shaheed's performance also for transforming his image from Boy-next-door to a matured grown-up man. The chemistry between both is awesome, one can witness it everywhere in the film.

The dialogs of this film are very cult, making you think for a while. Like:

Aditya: 'Tum apne aapko bahot pasand karti ho na?'
Geet: 'Bahot! Main apni favourite hun :)'
Adiyta while eccepting the mistakes he made and inspiring the board members after returning from Shimla.
'Saddi to band baj gayee hai. Esase bura to aur kuch ho hi nahi sakta, ab sirf achaa hi ho sakta hai & Hogaaa!'
Music is the integral part of the film. No song disturbs the storyline. Songs can easily climb-up to your favorites. I was very well aware of Shaheed's dancing skill but Karina really surprised me with energetic 'Ye ishq haye'.
Overall Jab We Met is the briskly experience to watch and please don't compare it with OSO or Saawariyaan, both lags far behind to this film in almost all departments.
Labels: Jab we met, Karina Kapoor, Movie review, Shahid Kapoor